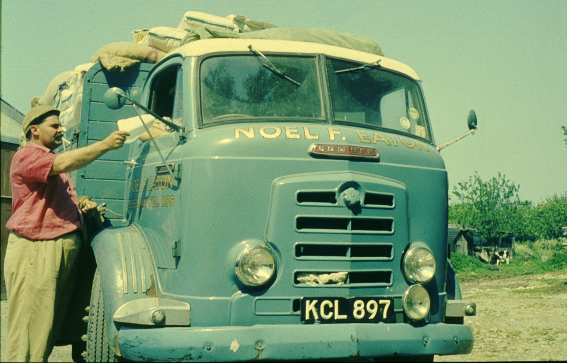 Noel Eaton came to the village of Debenham in 1959 and set up a corn merchants business from premises in Low Road serving the many farms and small holdings in the area. Photographs of vehicles from those early days can be found in the gallery section. Over the years the business has seen quite a few changes including at one time running an orange juice franchise and having a depot in Nottingham.
The move into full time transport came in the late 1970's, and the company of Noel Eaton & Sons (Transport) Ltd was formed in 1980. In the mid 1980's we moved to a new depot in the village of Rishangles, some 2 miles north of Debenham; maintaining our close association with the local area.
At one time the company employed all three of Noel's sons, something we know made him very proud.
Sadly, Noel Eaton died in 1991 and his wife Dorothy, who worked tirelessly for the company, died in 2004. David and Patrick Eaton kept the company running in their father's name until January 2020 when they decided to close the business.
While David and Patrick still work in the transport industry for Powerclean Chemicals at Leiston, Suffolk, they also undertake various short-term work when an experienced and skilled driver are required.